The hardware portion of a design begins an understanding of the project definition. Components must be chosen and arranged in manner to achieve the design goal. A schematic is a pictorial of these decisions. It not only helps in understanding how all the parts work together but also leads to the development of both a BOM and PCB layout.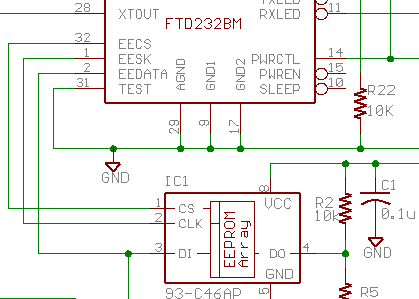 The BOM or 'Bill of Material' identifies each component with its ID, value, device type, and a number of optional parameters like, manufacturer, distributor, and pricing info. Once physical parts have been designated, their physical attributes are known and a PCB or 'Printed Circuit Board' can be designed.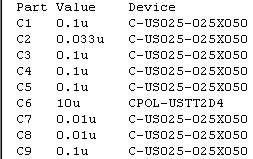 At this stage packaging must be considered. The dimensions (shape and material) of the PCB are determined by the packaging it will go into. The PCB contains the physical placement of each part and the interconnects (traces) between these components.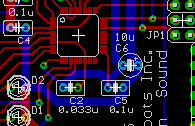 The last stage of the hardware design process is to have the PCBs fabricated. Although any PCB manufacturer can do this, there are companies that specialize in small prototype runs. A prototype may consist of only the basic processes to achieve a low cost testable PCB with no special coatings or nomenclature layers. This allows a preliminary design to be tested prior to finalizing the design. It also gives the designer a platform to use for prototyping first software. Special software may be written to exercise the hardware design to its fullest extent. If any changes to the design are necessary the schematics are altered and the whole process is repeated.